Core secures its place on G-Cloud 10
By Lucy Wright - July 06, 2018
Friday 29th June saw the end of the standstill period for the G-Cloud 10 framework agreement and provided final confirmation that Core has all of its existing offerings, plus a few new ones, present on this new iteration of the contract.
Core joined G-Cloud in 2013 and has been successful in maintaining a place on every iteration of the framework since. 5 years in, we have been incredibly successful on the framework.
According to the Management Information issued by Crown Commercial Service (which covers from the original launch of G-Cloud through until the closure of G-Cloud 8), there have been 1,375 suppliers actively transacting business on the framework since it originally launched, across a wide range of businesses.
The framework is mostly dominated by SMEs who make up 70% of the total active suppliers. The other 30% are larger national or multi-national providers. Based on revenue throughput on the G-Cloud Framework, Core sits in the top 8% of all active providers on G-Cloud and is ranked 102 out of 1,375.
Judging against our peer group, as a UK based SME, Core sits in the top 5% of active SME Providers (48 out of 961).
Core has also been incredibly successful on the last iteration of the framework, G-Cloud 9. Once that agreement is closed down and the final numbers are released, it will be interesting to look at how we have progressed.
G-Cloud 10 and beyond
Core has upped the number of offerings on G-Cloud with each iteration. This time, we have added a few new services: an updated Desktop as a Service offering, a fixed price GDPR Assessment service, a new Security as a Service offering, a packaged Intranet offering and a specific service built for NHS users who are looking for help in adopting Windows 10 under the new Enterprise Wide Agreement.
Core works with a wide range of customers in the public sector, mostly transacting through G-Cloud but also working with partners who transact through other framework agreements. We have used the collective customer feedback and lessons learned through each engagement to improve each of our offerings to make sure they are relevant, competitive and most importantly, add value to the customer.
G-Cloud 10 has seen the biggest implementation of this approach in recent years, with a significant number of updated and new services added. Hopefully, this iterative approach is why we have been so successful with our public sector business and will ensure that Core continues to be a Trusted Partner to the UK public sector in the years to come.
A full list of Core's offerings on G-Cloud can be found here;
If you would like to know more about Core's work with the public sector, or the new G-Cloud 10 Framework and our offerings, please don't hesitate to get in touch.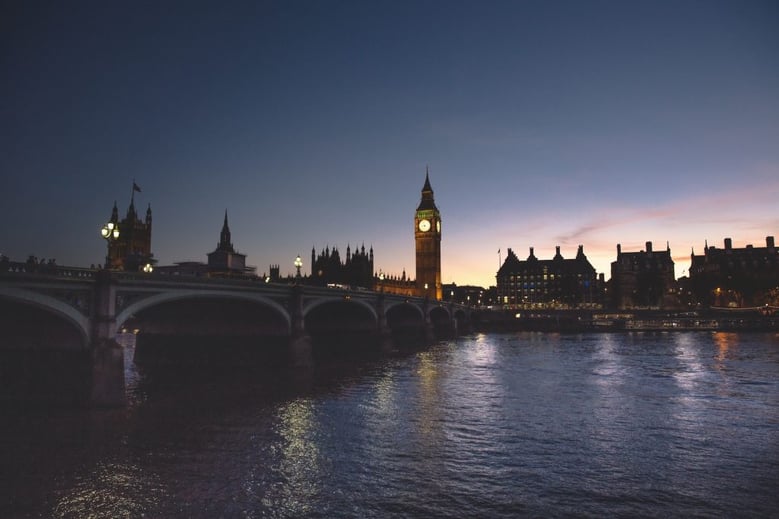 What is G-Cloud?
G-Cloud is a Framework Agreement operated by Crown Commercial Service (CCS) on behalf of the Cabinet Office and HM Treasury. The goal of the framework is to provide fast and controlled access for all UK Public Sector entities, including Central and Local Government, the NHS, Police, Fire and Ambulance services, the MOD, schools and colleges, and a range of 3rd Sector / Not for Profit organisations to a set of approved, price-capped solutions.
G-Cloud is focussed on Cloud-based IT solutions - specifically hosting, software and support - as part of the strategic goal to help the UK public sector adopt a "cloud first" approach to its technology needs.
The Framework Agreement is a "pre-tendered" contract, which means that public sector organisations can call off solutions on demand without having to go through a lengthy and costly tender process, regardless of the total value of the procurement. This saves them, and the suppliers they want to work with on G-Cloud, time and money which is reflected in the pricing they pay.
Customers can simply select the provider they want, (as long as they have a strong justification) and transact directly with them or run a "Further Competition"; a cut down Request for Proposal (RFP) process where they can assess capable suppliers and make an award to the provider who best meets their needs.
"Cloud First" Government ICT Strategy
HM Government instigated a "Cloud First" policy for all public sector ICT procurements following an HM Treasury-led review, "Managing Public Money" in July 2013. This led the Government Digital Service to start challenging UK government bodies to look at where they could utilise public cloud offerings rather than run with private cloud or other on-premise solutions to deliver their ICT outcomes, particularly for Enterprise IT and back office functions.
The reasoning was simple; the cost of running XaaS was more efficient than making a large capital investment in hardware that would require maintenance, upgrade and eventual replacement, with the associated software, power and cooling costs and the amount of floorspace it consumed.
By this point, a number of solutions could offer the XaaS version of their offering at a price point close to the cost of the on-premise licensing, or at least at a price point where adding in the hardware and power costs made the on-premise versions total cost of ownership (TCO) much more expensive.
There are also intangible benefits to consider. Expansion of services (scale up or scale out) could be provisioned faster so that departments could be more agile in delivery, and when services contracted, the cost savings could be realised immediately instead of at some distant renewal point.
This policy has been policed since then, with spend controls placed on all ICT based procurements over a certain value that require review and approval before departments are able to proceed with a procurement. One of the first reviews in this process will be to assess if the department has explored whether their outcome can be delivered through a public cloud offering. If the answer is anything other than a heavily qualified "no", most procurement applications will be halted until the department in question has fully explored this option.
Tagged into this process is a "Framework First" policy. Government departments are encouraged to use framework agreements like G-Cloud wherever possible to keep the costs of procurement and timescales under control, as well as ensuring that every department leverages the Government's buying power wherever possible.