Why short-term IT fixes won't cut it for long-term remote working
In 2020, almost overnight, the way the UK workforce worked changed forever almost overnight. When lockdown was imposed in March last year, organisations that had previously operated out of an office, with staff turning up for work every day, had to enable remote working for their teams and make sure the solutions they put in place were effective enough to enable staff to do their jobs properly.
Some organisations were well equipped to deal with the change, already having the tools to allow staff to work from home with minimal disruption. For others, there's been a scramble to deploy solutions that allow staff to work from home indefinitely; but in the rush to do so, many organisations have, whether knowingly or inadvertently, deployed inferior, quick-fix solutions that leave them not only vulnerable to security threats, but lagging behind their competitors in terms of agility.
Implementing quick fix remote working tools that don't deliver throws up a range of problems for IT teams, on top of the general day-to-day stresses of managing IT for a workforce that's now entirely remote. And one of the major problems it presents, is security.
Security has always been a priority of IT teams, but in the age of remote working its more vital than ever that company IT networks are robustly secured against ever-changing threats. Already, organisations are feeling exposed as a result of remote working. 54% of the companies we spoke to said they felt "significantly more at risk" of a data breach since staff began working from home. The threat here is twofold. Not only are staff now working from WiFi networks which may not be secure or at least, less secure than the company network; they're also working on their own devices, which may not be properly secured. Issuing staff with secure devices is one way of reducing the use of personal devices, but investing in secure solutions like Microsoft 365 which protect the network and data no matter which WiFi network or device someone is working on mitigates both risks at once.
Our survey also told us that some companies are seeing a rise in the use and deployment of shadow IT since lockdown began. In fact, 50% of respondents had experienced this in one way or another.
Of the companies we asked, the majority of non-sanctioned IT software being downloaded was video conferencing (56%). Instant messaging (35%) and file sharing solutions (32%) were also frequently used. It seems that in the new world of remote working, shadow IT has been able to grow, evolve and diversify, adding to the pressure on already stretched IT teams and resources. Subsequently, implementing new solutions for remote working and standardising/mandating app usage has become a priority for many companies. Quite rightly, they're focusing on implementing solutions that enable all the above, securely. Integration with Microsoft Office was also important to the IT leaders we spoke to (42% agreed), along with the ability to record calls (34%) and to see colleagues online (32%). Implementing quick fixes that don't provide these features only leads employees to seek alternatives that do.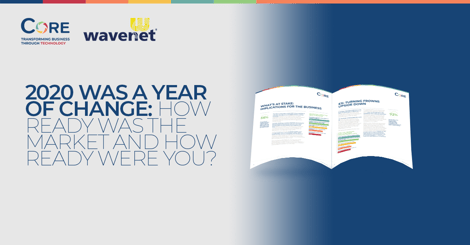 What all this boils down to, is the user experience. Employees that are downloading unsanctioned apps and shadow IT are driven to do so by a feeling of lack; quick fix solutions often lack the functionality needed for people to do their jobs effectively, and to meet their need of feeling connected to colleagues while they work from home. Get the user experience right by deploying powerful, intuitive and secure tools that offer the capabilities remote workers are looking for and they won't be tempted to search for alternative solutions.
Challenging as it seems, it is possible to provide remote workers with solutions that are simultaneously secure and provide the best user experience. IT teams need to follow the path of least resistance by deploying solutions that are 'one stop shops' for productivity, and that staff also enjoy using. Combining a secure platform with an intuitive user interface, it's little wonder that Microsoft's collaboration tool Microsoft Teams has seen a huge increase in users since lockdown began last year.
In April 2020, Microsoft reported a 200% increase in the number of Teams meeting minutes being used in a day, with a daily record of 2.7 billion compared to 900 million on March 19th of the same year. 81% of the companies we surveyed have already deployed Teams, and 69% were happy to mandate it as the go-to remote working platform for their staff.
If you're ready to embrace the changes to the way your organisation works in 2021, or want to take back control of the way your teams collaborate and communicate, Core can help. As a Microsoft Gold Partner we offer a range of services and solutions to help you optimise your investment in Microsoft 365 and beyond.
Our upcoming webinar 'How to ensure secure and compliant collaboration in Microsoft Teams' is the ideal starting point for organisations that have deployed Teams but want to make sure they are using M365's security capabilities to their full potential, so that all interaction and work conducted in Teams stays secure. You can register your free place here.