Why should public sector bodies move to the cloud?
By Lucy Wright - October 02, 2018
As the ever-changing landscape of technology continues to shift, there is a major drive in local and regional government organisations to make the move to cloud computing.
There are many reasons to transition from an on-premise solution to a cloud solution, but for some reason, not everyone is convinced. If you are one of the many who have already taken the leap of faith and progressed to a more advanced solution, there is undoubtedly still work to be done; but rest assured, you have less to do than those still working with an on-premise solution.
Cloud computing comes with widely publicised benefits, however, I was recently asked by a customer to help build a business case outlining all the reasons to upgrade from an on-premise solution to a cloud solution...
With this in mind, this blog has been written so that you can find the benefits of moving from an on-premise solution to a cloud solution, all in one place, and have the information you need to make an informed decision about whether to move to the cloud.
High availability
Through the transition to an online solution stored in the cloud, local and regional government organisations will benefit from the high availability of your chosen solution. Where Office 365 is concerned, Microsoft guarantee a quarterly up-time of 99.9%, meaning that as long as you have an available internet connection through a certified browser (Chrome/Explorer), the platform will be available to your staff members.
This allows staff to work from anywhere provided they have a secure connection and a log-in. Offering staff the ability to work from home has a hugely positive impact on work/life balance and flexibility. Studies show that productivity also increases because staff feel motivated by the new-found freedom to improve their work/life balance. You may also find that by removing the morning commute, which can often be stressful, your staff are able to start earlier and work longer if required.
In addition to the high availability, the hardware Microsoft use in their cloud stacks is a very high standard, optimised for performance and reliability. Their budget model focuses on total cost of ownership rather than acquisition cost, so they buy top-end equipment up front; customers get the benefit of this, receiving this optimised equipment at a lower monthly cost.
Automatic upgrades
When based in the cloud, the Office 365 applications will be upgraded automatically. The automatic upgrades prevent your organisation from falling behind on the different versions of software. This will save you money in the future, as the updates will not have to be planned and installed. The updates will also be quick and painless, as the software is designed to handle the upgrades seamlessly.
By being on the most recent versions of the software, you are also more secure as an organisation.
Increased security
On-premise solutions can be a lot less secure than cloud-based applications. The cloud-based solution of Office 365 will be hosted within a Microsoft data centre. The data centre has high walls, a barbed wire fence, 24/7 security, biometric scans and facial recognition to be able to enter the building.
The servers within the data centre are kept in a cool, temperature-monitored environment and constantly maintained and supported by Microsoft staff. This contributes to the high availability.
When servers are de-commissioned, they are destroyed by Microsoft so that they are impossible to rebuild and data recovery would not be possible.
Should there be any major damage or security threats to the data centre, all your data will be safe. Every customer's data is backed up in another Microsoft data centre. For example, if your data is held in the Dublin data centre, it will be backed up and available in the Amsterdam data centre. This increases the security and availability of your data in the event of a major disaster.
Security and the perceived risk to data security seems to be the number one reason why local government organisations are reluctant to make the move to the cloud, yet Microsoft consistently invest over $1 billion on security every year.
Lower maintenance costs
By allowing Microsoft to host and run your applications rather than keeping them on-premise, the maintenance costs decrease for your organisation. Once everything is moved to the cloud there is no need to maintain a server. This reduces energy costs from running the server, costs incurred to repair any breakages and costs associated with new hardware. These can all be very expensive and are all removed by having Microsoft manage the hardware for you.
Local government buildings will also have more space in the office as a result of removing on-premise tech, plus additional space vacated by staff who are working remotely. This significantly reduces the space needed to operate, as well as your carbon footprint.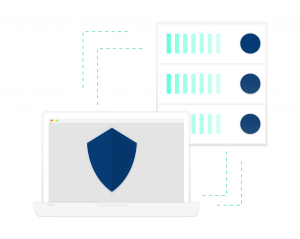 A greener solution
As mentioned, reducing your energy usage makes you greener as an organisation, which aligns with the objectives of local and regional government organisations and is a real bonus when building a strong business case. The cloud solution will also allow remote working giving users the potential to work from home. In certain cases (primarily for larger organisations) this means reduced CO2 emissions through commuters no longer driving to work, and reduced power consumption on site. And because you need less space to accommodate staff, money can also be saved by moving to cheaper and smaller locations.
Flexibility
By hosting the data online, you have the option to scale the amount of storage needed up or down depending on the time of year or the growth of the organisation. The available storage is extensive for Office 365 customers and it is very unlikely that any limits will ever be hit. Should the amount of data being held decrease, you can scale down the usage accordingly.
This means that you aren't paying for servers you don't need, maintenance costs are reduced and you can be more flexible and modern as an organisation.
Increased productivity
For remote workers who are less productive because they need to continuously check in at council offices, cloud computing will be revolutionary. Less time spent returning to the office to complete paperwork will give them considerably more time to help the public and complete their work.
Not only will these staff be more productive and have more time, but again there will be a reduction in CO2 emissions as they no longer need to make the back and forth journey, often returning to the same areas to continue working.
Cost-effective
From a financial planning and cash flow perspective, cloud costs are more consistent and predictable. If a server breaks or a disk needs replacing, this cost doesn't sit with the customer - it sits with Microsoft. The usage can also be managed at a more granular level, with the ability to turn servers up or down depending on usage levels.
On-premise licenses keep going up in price. This is most likely to encourage users to move to the cloud. The overall cost gap between on-premise and the cloud is getting wider until it no longer becomes financially viable for most organisations to remain on-premise.
IT departments
Contrary to popular belief, the introduction of the cloud doesn't mean that those who work in the IT department will suddenly become redundant to the organisation. Their work will become more innovative and fast-paced. The solutions they will now be working with are the cutting-edge of technology and will be at the forefront of the council's development, making a real difference to the people the council serves.
There are many mundane tasks that come with maintaining an on-premise server. Moving to the cloud will eliminate these tasks, freeing up time for your IT department to innovate and trial different solutions which make the council ground-breaking and forward thinking. Freeing your internal teams of low-level tasks helps them to graduate to their next level of development.
How can Core help?
The move to cloud is the future. It is the next step in an ever-changing landscape of technology and should be embraced with excitement and enthusiasm. Core is a Gold standard Microsoft partner with an extensive history in Cloud & Infrastructure, as well as Office 365 applications. If you are yet to make the move to the cloud, please contact us today. Don't wait; the future is now.
Core works with a large number of government customers and can help secure, migrate, transition and transform organisations, easing them into a cloud environment. In each case, those managing the IT estate work with Core to manage the transition and to run this exciting new venture for their organisation, providing real change and innovation.
Core has a specialist public sector team dedicated to migrating government organisations, so don't hesitate to get in touch with your vertical specialist today.