How to save up to 25% on your Microsoft licensing
Core is a Microsoft Gold Partner and IT Managed Service Provider, serving customers' needs for more than 30 years. It's safe to say we know a thing or two about how to maximise value from Microsoft technology, and more importantly, how to save money in doing so.
The reason Core has ten gold and four silver Microsoft competencies, as opposed to many other MSPs who usually offer only a handful, is because we are a Microsoft-centric Managed Service Provider. This means we live and breathe Microsoft solutions every day, and the result, is greater value to our customers.
Microsoft is increasing its prices by 9-25% on six of the most popular office solutions from March 1st, 2022. However, we are pleased to tell you that if you renew before March 1st, you can lock in your existing pricing for up to three years, after which time renewals will be at the standard rate at that time.
In case you were wondering, this saving is not only for existing Core customers. We're offering this to any UK business with the following Microsoft subscriptions:
Microsoft 365 E3
Microsoft 365 Business (Basic or Premium)
Office 365 E1, E3, or E5
You could avoid the following price increases coming into place from March 1st, 2022:


| | |
| --- | --- |
| Microsoft 365 Offer | Price Rise |
| Microsoft Business 365 Basic | 20% |
| Microsoft Business 365 Premium | 10% |
| Microsoft 365 E3 | 12% |
| Office 365 E1 | 25% |
| Office 365 E3 | 15% |
| Office 365 E5 | 9% |

If the idea of paying for three years up front puts you off, you can opt for a 12-month contract or even to pay monthly for a one or three-year contract, locking in your lower price, for longer.
For many businesses, avoiding a potential 25% increase represents significant savings at a time when outgoings are being heavily scrutinised. Microsoft products are the beating heart of our customer businesses and play a vital role in enabling modern ways of working. We therefore see it as crucial that this potential saving is realised. See below for options available in February, from Core:
New commerce experience options (per seat):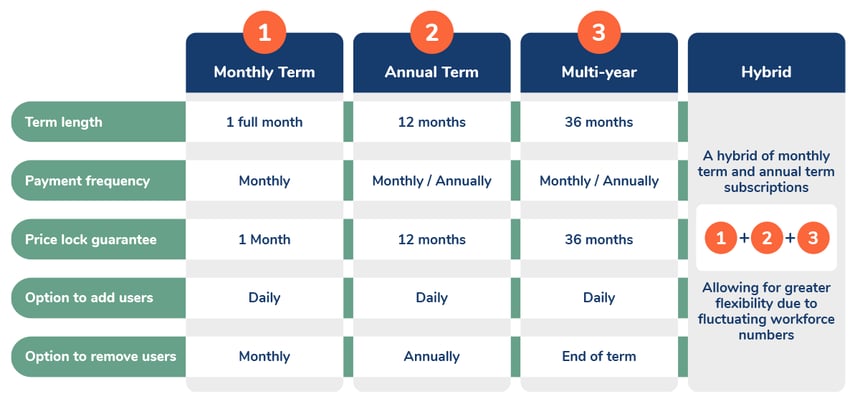 Providing value through our experience and expertise with Microsoft is why our customers choose to work with Core. Not only do we deliver specialist technical expertise, but our experience and relationship with Microsoft pays dividends in value-added support.
We believe saving up to 25% for 3 years is significant value for any business, but with the price rise coming into effect in less than a month, you need to act now. Click the button below to request an obligation-free meeting with one of our specialists, or email hello@core.co.uk for more information.