Core announce strategic partnership with Socitm
By Louise Mahrra - January 27, 2020
27th January 2020 | London: Core Technology Systems Ltd, a Microsoft Gold partner managed service provider, is celebrating the new year with the announcement of its new strategic partnership with Soctim.
Socitm is the society for innovation, technology and modernisation. It is the preferred network for ICT professionals in the public sector. The partnership means Core can provide members with the support and tools needed to accelerate deployment and end-user adoption of their Microsoft 365 solutions.
Core's expertise lies in creating innovative, cost-effective and efficient business solutions. The newly formed strategic partnership with Socitm gives Core further access to leading IT experts and strengthens its technology and digital enablement capability.


Core supports departments and organisations on their journey through modern workplace transformation projects, working in partnership to understand the context of the organisation, and defining the scope and objectives to create user adoption plans and onboarding activities that successfully enable a change in technology. Core and Socitm will work in partnership with public sector clients to deliver measurable operational benefits.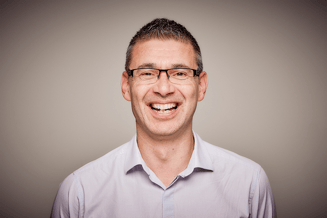 Core's Head of Public Sector, Paul Saer, said of the partnership: "It is great to be involved with Socitm to further strengthen our public sector service offering, providing us with the ability to share goals and strategies to help drive improvements in citizen services across the UK.
"Core's complete end-to-end approach of plan, deliver, operate supports service providers to address challenging and complex business problems. Given the current challenges to develop an improved more efficient customer experience, we hope being able to share ideas with senior public sector business leaders will benefit the customer.
"We are looking forward to working hand in hand with Soctim this year to deliver an overview of our ideas and customer experience studies at Socitm local events, and the Presidents Conference."
About Socitm
Socitm is the society for innovation, technology and modernisation. It is the network for professionals who are shaping and delivering public services. Established for over 30 years, Socitm continues to challenge convention, inspire change and power progress.
About Core
Core is a Microsoft Gold partner and managed services technology company for people and businesses who want to take control of their IT and to drive their business forward. We specialise in Microsoft 365 and provide a wide range of services, solutions and software to optimise Microsoft investments.
We put you in control of transforming your business through technology, changing the way your whole business works. We do this by listening to your needs – and understanding them - so you get the outcomes you need. Powered by Microsoft, we provide solutions that can transform your business and improve the way you work.
Our approach is centred around our three pillars – Envision, Onboard, Drive Value. We work with you to understand the context of your organisation; defining the scope and objectives, so we can create user adoption plans and onboarding activities to successfully implement the change in technology. Throughout it all, we gather feedback, measure business outcomes, and identify areas for improvement ensuring future capabilities are road mapped and scaled.
Ultimately, we put you in control; implementing the technology, along with our people to transform, energise and empower your users, delivering positive transformational change outcomes.
<ends>
Press Contact
Louise Mahrra | Head of Marketing
louise.mahrra@core.co.uk | 0207 9533692