Core announce the appointment of Brian Packer as Chief Operating Officer
By Louise Mahrra - January 06, 2020
6th January 2020 | London: Core Technology Systems Ltd, a Microsoft Gold partner managed service business is pleased to announce the appointment of Brian Packer as our new Chief Operating Officer. Brian brings a wealth of experience to Core including over 25 years' in the high-tech industry, 18 of those in leadership roles.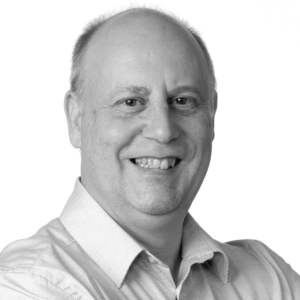 With an outstanding reputation as a results-orientated, commercially-focused executive, Brian has worked for companies such as BIS and Ocean Group, and in recent years with 6 Degrees.
Brian has extensive board and senior management experience supporting rapid business growth through the provision of resilient, scalable, secure software and infrastructure environments. He has managed numerous complex programs of work including multiple SaaS system integrations, mobile application development, infrastructure operations and new product/service introductions.
Vastly experienced in the delivery of programs that overcome complex business challenges, Brian will join the Senior Management Team at Core to develop future growth strategies and transformation projects. Brian's professional and disciplined approach will help drive change management initiatives across the company.
Conor Callanan, CEO of Core says: "We're extremely pleased to have Brian join us at Core to help build on the exciting opportunities we have for 2020 and beyond. As his considerable experience shows, Brian has all the attributes to deliver strong leadership and transformational change at this very exciting time for Core and our customers. The reputation Brian brings as a great strategic thinker and pragmatic problem solver in the technology sector is a perfect fit."
Brian Packer adds: "I am thrilled to be joining such a strong team at this exciting stage of Core's journey. The company is in a fantastic position with a great reputation, strong supplier and customer relationships - ideally positioned for growth. I look forward to helping the team further develop a first-class managed service offering."
Press Contact
Louise Mahrra | Head of Marketing
louise.mahrra@core.co.uk | 0207 9533692