Core awarded a place on Crown Commercial Service G-Cloud 12 framework
28th September 2020: Core Technology Systems, a Microsoft Gold partner and specialist cloud solutions provider, is delighted to announce they have been awarded a place on the G-Cloud 12 framework.
Core has been successful in all three categories: Cloud Hosting; Cloud Software and Cloud Support, with 48 service offerings, including significant adjustments to our Desktop Managed Service and Office 365 Managed Services, where we have taken feedback from customers, restructured the offerings and improved the price point.
The award is the latest milestone in Core's continued success in public sector, with several significant service deliveries in local government; central government, education and the NHS. Core has been working particularly closely with educational institutions this year, supporting teachers and students through the COVID-19 crisis.
Core have also added a range of strategic workshop offerings, aimed at helping our customers achieve the best return on investment from their Microsoft 365 licensing, and exploit all the enhanced collaboration and remote working capabilities that are so valuable in the current business climate.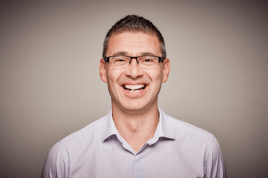 Paul Saer, Head of Public Sector for Core commented: "The G-Cloud framework is fundamental to our ability to deliver value for money IT products and services to the public sector. It ensures our long-standing relationship with CCS continues at full strength as we develop our solutions to improve business outcomes."
Core remains in the top 8% of all providers on the G-Cloud framework since its inception in 2012 and is in the top 4% of SME providers based on revenue. With services covering Microsoft Office 365, Windows 10, Dynamics CRM, SharePoint, Identity and Access Management and Cloud Connectivity, Core's G-Cloud 12 services bring additional capability and will enable public sector bodies to take advantage of hybrid cloud models and access the full suite of Core's cloud-based solutions.
G-Cloud is the UK Government's framework for public sector organisations to purchase cloud services, providing an efficient and cost-effective way to source cloud services from trusted suppliers.

The G-Cloud 12 framework supports the Government's policy to centrally manage the procurement of common goods and services through an integrated commercial function at the heart of government. The framework can be used by organisations across the UK public sector including central government, local government, health, education, devolved administrations, emergency services, defence and not-for-profit organisations.
Through G-Cloud 12, Core is able to offer an extensive range of specialist cloud services on the digital market place, designed to meet the highest standards of compliance and deliver outstanding commercial capability and quality customer service.
Core's cloud-based technology solutions and services allow users to communicate, attend virtual meetings and access data securely and without the need to be in a physical office. Citizen service providers are able to capitalise on new and changing mobile workstyles to accelerate modern working and drive better results for everyone.
Services are available on the Digital Marketplace from 28th September 2020.
<ends>
Press Contact
Louise Mahrra | Head of Marketing
louise.mahrra@core.co.uk | 0207 9533692