Five mistakes to avoid when moving to the cloud
By Lucy Wright - April 02, 2020
As workplace expectations change, driven by a millennial workforce and constantly emerging modern workplace technologies, more and more businesses are embracing cloud technologies and moving to the cloud.
The benefits of cloud computing are numerous, from enhanced security to better agility to cost savings, and cloud adoption statistics reflect the increasing appeal of cloud-based applications. 94% of enterprises[1] already use at least one cloud service and it's predicted that 83% of enterprise workloads[2] will be in the cloud by 2023. Plus, 30% of all IT budgets are currently allocated to cloud computing.[3]
If you're thinking of migrating to the cloud, knowing the common mistakes to avoid can put you at a significant advantage before, during and after your move, and help make your migration as successful and cost-effective as possible.
Here are five common cloud migration mistakes to avoid.
Not aligning cloud and business strategy
Harnessing cloud technologies is pointless if your cloud strategy is not aligned with your wider business goals.
CIOs should consider how moving to the cloud is going to help the business achieve its objectives, and how this is going to be measured. This is also an essential part of creating a solid business case which gains the backing of the C-Suite.
Aligning your cloud strategy with your business objectives, before migration will help ensure your move to the cloud is a lucrative decision that improves business processes and productivity, and that the time and money invested in a cloud migration isn't wasted.
Moving everything at once
Lots of organisations mistakenly believe that they have to migrate everything and everyone to the cloud at once - but this isn't the case.
Not all applications or platforms are suited to the cloud. In fact, some legacy apps and software might be more difficult to maintain once in the cloud, and may be better remaining on-premises. It is possible to have a hybrid IT environment which uses both cloud platforms and traditional on-premises servers. It's worth spending time researching which of your legacy applications would benefit from moving to the cloud, and which would actually be better remaining where they are.
Once you've established which applications you do want to be cloud-based, mitigate risk by moving the apps and people that will have the lowest impact on the business and won't affect business as usual activity first, in case anything goes wrong during the migration.
Overlooking the importance of security
Overlooking the importance of security when moving to the cloud can be costly, not just in terms of fines if a data breach or hack occurs, but to your reputation and the efficient running of your company.
Cloud service providers do provide security for their platforms, but you need to make sure it is watertight during migration to avoid potential leaks. This is even more vital if you're an organisation that deals with sensitive and confidential data.
Data encryption and security testing is essential. The Service Level Agreement (SLA) you have with your cloud provider should outline their strategy including response times, as well as the action you need to take to ensure security at every level of your applications.
Forgetting about your people
It's easy to think of your cloud migration as a simple technology project, but forgetting about your people is a guaranteed way of making your cloud migration less successful, and more problematic. Moving to the cloud will introduce new ways of working to your business, so you need to prepare your people – the end users – for the change.
In many cases, the cloud enables businesses to make decisions more quickly, streamline working processes and make use of business process automation technology which they haven't used before. This can lead to roles and responsibilities being redefined. You'll need to communicate any changes to your teams, explain the benefits they will see from using cloud-based services, and be open and available to answering questions and providing ongoing technical support after the migration. This will include training and establishing governance policies.
Don't be afraid to ask your people for feedback as you migrate to the cloud – as first-hand users they have great insight into what is and isn't working, and what can be improved.
Read more about why people are at the heart of any successful technology change here.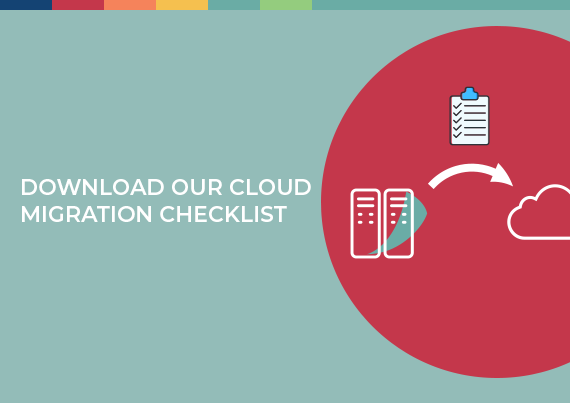 Trying to do it alone
Cloud migration is complex at the best of times, and even more complicated when legacy systems and large amounts of data are involved. Trying to make the move alone without the necessary skill set in-house can be a recipe for disaster.
Working with a partner who specialises in cloud migration can help in every aspect, from deciding what your strategy will be to deciding which workloads to move across first, to the practicalities of the migration itself.
Once the migration is complete, working with a partner can help you navigate new complexities of cloud architecture and provide ongoing support as you adjust to your cloud environment.
What next?
Core can help you migrate to the cloud, overseeing the implementation of and migration to cloud platforms and providing structured support as you harness the cloud-based capabilities of modern workplace solutions like Office 365.
Contact us for more information on our cloud services.
[1] Flexera, 2019
[2] Forbes, 2018
[3] Forbes, 2018