Inspiring a Modern Workplace Conference 2019
By Lucy Wright - December 12, 2019
Core's Inspiring a Modern Workplace conference took place on Wednesday 11th December, with delegates from 14 companies across many different sectors in attendance.
The event was a comprehensive overview of the modern workplace delivered using Microsoft 365 featuring speakers from Core, and our partners Nintex and Microsoft.
The agenda was built around key modern workplace themes, with sessions delivered by our modern workplace experts on the tools needed to deliver a modern workplace; how other software can be integrated to create a modern workplace; the importance of teamwork and collaboration in a modern workplace; overcoming cultural challenges to help with user adoption and the Core service wrap around Microsoft 365.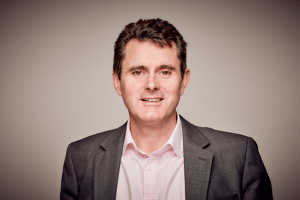 Session 1: A Modern Workplace Overview with Eamon McGann, Client Solutions Director, Core
The modern workplace is reducing the tension which has existed historically, between user needs and the role/duty of IT in an organisation. Employee expectations have changed over time, and the modern workplace is becoming the new standard. In fact, 80% of Millennials say that workplace tech would influence their decision whether to take a job. Modern workplace solutions give users the tools they need to do their jobs more easily, efficiently and flexibly, making it the new model of work.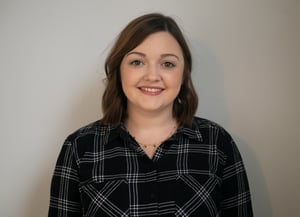 Session 2: The Microsoft 365 Hype – How Does it Deliver an All-round Modern Workplace? with Kat Greenan, Customer Success Manager, Core
Microsoft 365 combines productivity tools with collaboration and teamwork tools, and robust security. When using Microsoft 365 to deliver the modern workplace, it's essential to prevent risk by having a technology strategy in place and giving employees the tools for them to work productively, through M365.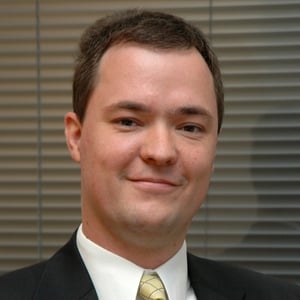 Session 3: Microsoft MWP Solutions to Empower your Users with Levente Nagy, Product Marketing Manager for Microsoft 365 Customer Success
Teams is a key modern workplace solution for empowering users. This collaboration tool is an integral part of mobile working and is regularly updated with new features; Meetings allows everyone to 'attend' a meeting no matter where they are and has useful features like captioning and translator for inclusivity. Planner is an essential tool for increasing productivity and output. It is integrated with Teams and can be used to track tasks and follow up on actions after meetings.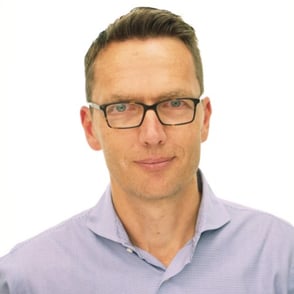 Session 4: Powering an Intelligent Modern Workplace with Business Process Automation Solutions with Florian Haarhaus, GM/VP EMEA, Nintex
Business process automation solutions are an important part of the modern workplace and can help make processes that have already been improved, even more efficient. Process automation solutions need to integrate seamlessly and work with what is already there, so that processes can run through the existing IT structure. The key focus should be speed and control; users need to be able to get things done quickly, but in a controlled manner.
Session 5: Creating a Secure, Connected Workforce with Stephen Hynes, Cloud and Infrastructure Manager, Core
Microsoft make it possible to connect the workforce in a way that is secure, by taking a layered approach to security, centred around identity and access management, information protection and device management.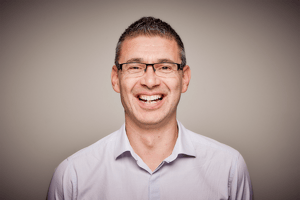 Session 6: Teamwork and Collaboration – the keys to a successful modern workplace with Paul Saer, Head of Public Sector, Core
In terms of teamwork and collaboration, collaboration capabilities within the Microsoft platform have evolved to a point where it can now deliver real solutions to managing complex workflow processes. Customers can make significant service improvements and structural cost savings by digitising their remaining manual workflows.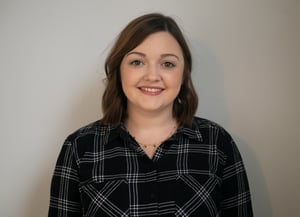 Session 7: Overcoming cultural challenges with adopting a modern workplace environment with Kat Greenan, Customer Success Manager, Core
To overcome resistance to change when delivering new technologies of the modern workplace, our Customer Success Manager, Kat Greenan, said the key to success is telling users "what's in it for them." By always telling users not what the technology does, but how it can make their work easier, is the best way to guarantee widespread user adoption and engagement in any organisation. its not just the software its also the hardware that engages users.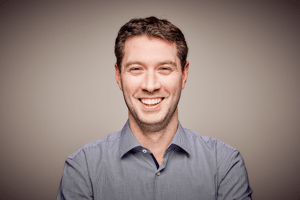 Session 8: Complete service wrap from Core with Rye Austin, Sales Director, Core
It's Core's aim to change the way people work through innovative technology. Core's services are are designed to wrap around modern workplace solutions, maximising their potential and impact on your organisation, to transform working processes. The modern workplace journey is ongoing and always evolving. For many Core customers, continuing and sustained change is the marker of success.
Panel debate: Why a flexible working culture is more sustainable in the long-term than the current status quo
The workforce has changed, and technology has had to change with it to adapt. Modern workplace tools like Teams may require a cultural change in terms of engagement and encouraging user adoption but offers significant ROI, not least by reducing outlay in setting up employees in the office, and in reducing travel costs.
The panel also agreed that hardware is almost as important as software in the modern workplace, in terms of user engagement. Giving the workforce the right devices that offers a good experience and enables them to easily access the MWP software and tools that have been adopted by their organisation, is essential.
Begin your modern workplace journey and explore how you can transform ways of working in your organisation, with a Modern Workplace Assessment from Core.
Our Modern Workplace Assessment provides an analysis of your current working environment and offers recommendations to empower a productive workforce with the right tools, applications and services to support secure and modern work styles.